Bringing technology into the heart of your business is what we do. We provide you with the fundamentals on constructing an IT business strategy to its core. We are engineers, thought leaders, and true innovators. We aim to free our customers from any unnecessary stress and anxiety that the world of information technology may bring, and instead bring forth the joy and the miracle of 21st century IT technology. Discover the difference by working with one of the most professional IT support companies in Orange County today.
Making Your Technology Simple
We are a professional service firm in the field of IT and one of the top IT support companies in Orange County. You want more than just your ordinary IT services. Learning the fundamentals of IT on your own may be a great challenge for you, that is why you want to discover a better way to do things. You want to hire an IT support company that will take care of you and your business. With over 2 decades of experience and unmatched expertise in outsourced IT and IT solutions for business, we have developed a managed IT services process that saves you time and the flexibility to innovate through technology and the cybersecurity IQ to safeguard your hard-earned dreams.
Businesses Trust Us - Employees Love Us!
Because a working IT system is instrumental to almost every business nowadays, you deserve to have an IT system that works. That's why our IT solutions are designed to keep your organization running smoothly. We love computers and we want you to discover what the wonderful world of information technology can do for you and your company. Gone will be the days of wanting to throw your computer out the window in frustration. Don't make the technology you need to succeed the enemy. As one of the leading IT companies in Orange County, our friendly professionalism and expertise will make your technology come naturally to you once again. With countless satisfied customers accumulated over the years, you will begin to see why we are one of the most trusted IT companies in Orange County. From personal home use to doctor's offices, we are able to cater to whatever your technology needs may be. Nothing is too great of a challenge for our experts. Not only are our services second to none, but you won't have to worry about sacrificing your company's budget to keep your technology working properly.
We make IT solutions as easy as 1..2..3..!

Managed Services is the Proactive Remote Monitoring, Management and Maintenance of all your IT systems. Proactively monitoring increases system reliability...
REVIEWS FROM OUR CLIENTS
Excellent IT company, real genius' at keeping us up and running with solving technical problems with our 3 servers and 40+ workstations now Job site engineers connect to their corporate data seamlessly. Always quick to respond to our needs in the office and with our engineers in the field and they solve problems intelligently.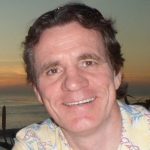 The highlight of our 2015 year was switching to Newport Computer Group! with 2 servers and a network that was always giving us a headache now everything runs like clock work! What a world of difference great service and a great team makes.

Newport Computer Group always provided us with really fast service, nothing I like more than a quick response. 7 excellent years of service!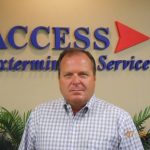 Excellent at all-around customer service, fast response times and very knowledgeable in their field of service. They handle all our technology needs from purchase to set up and support maintenance. Their knowledgeable staff is well diversified in all areas to handle all our technology needs and when issues do arise, they respond quickly and thoroughly. I highly recommend to anyone!

Newport Computer Group has helped Advanced Litho for over 15 years. Extremely knowledgeable and available to help you 24/7. When an emergency happens, he always responds to fix the issue promptly.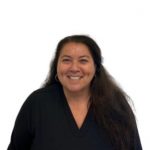 As soon as we began working with Newport Computer Group our company's ongoing It issues began to disappear, with noticeable improvements to the performance of all of our systems. Customer service is top-notch with quick turn-times and reliable support providing solutions to all of our IT needs.