Server Management
Server uptime and efficiency affects not just one person but typically your entire company. We have the expertise to manage, maintain, fix and build your servers, including:
Setup of Monitoring and Alerts
Proactive Maintenance
Patch Management
Troubleshooting
Security
Our expertise covers a variety of servers, including:
Windows Large & Small Business Servers
Exchange Mail Server
Terminal Services
Virtual Server
Application Server
File & Print Server
FTP Server
Get a Free Quote
Excellent computer tech, a real genius at keeping us up and running with solving technical problems with our 3 servers and 35 workstations. Always quick to respond to our needs in the office and with our engineers in the field and solves problems intelligently.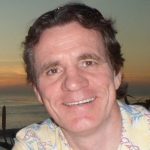 The highlight of our 2015 year was switching to Newport Computer Group! With 2 servers and a network that was always giving us a headache. Now everything runs like clock work! What a world of difference great service and a great team makes.