Microsoft, Apple
Having problems with your office desktops, laptops, tablets or smartphones?  We can help!
We'll troubleshoot and fix all your office devices and keep your employees happy and their productivity back up to peak.
Some of the issues we address:
Maintain peak system performance & reliability
Printing
Email
Operating software updates and repairs
Virus, adware, and spyware removal
Line of business software installation, troubleshooting
Slow Network
VPN & remote office connectivity
We'll get you up and running, and on your way...
If you've got desktop issues of any kind- let our PC/Mac experts help your team stay productive – contact us now!
make an appointment
Excellent IT company, real genius' at keeping us up and running with solving technical problems with our 3 servers and 40+ workstations now Job site engineers connect to their corporate data seamlessly. Always quick to respond to our needs in the office and with our engineers in the field and they solve problems intelligently.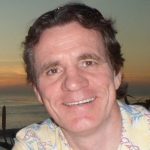 The highlight of our 2015 year was switching to Newport Computer Group! with 2 servers and a network that was always giving us a headache now everything runs like clock work! What a world of difference great service and a great team makes.