Data Backup & Disaster Recovery
What would you do if a power outage knocked out your server network? How would you recover your data and keep your business running if a storm flooded your office or your building was damaged in an earthquake?
Disasters are never planned, but they can be planned for. Unfortunately, research shows that over 40% of businesses that do not have a Disaster Recovery Plan go out of business after a major loss such as a fire, break-in, storm or sabotage.
Protect your organization before disaster strikes. Chances are, losing data or IT capability would have a significant effect on your company – even if you aren't totally dependent on your technology systems. The time to make a plan and create contingencies is before a crisis happens.
A good plan increases your chances of recovery. Don't let a temporary set-back turn into a permanent failure. Now is the time – before disaster strikes – to work with Newport Computer Group to create a Disaster Recovery or Business Continuity Plan.
Our staff will work with you to:
Assess which items are critical to your business' survival
Evaluate risk versus available budget
Create a Disaster Recovery Plan
Put assets and procedures in place to facilitate that plan, including offsite backup, remote operations, redundancy and more
Establish a formal process to be followed after a disaster
Test, test, test
Your Disaster Recovery Plan will be a comprehensive, step-by-step process for you and your staff to follow. It will cover such items as contacting your local authorities and insurance carriers, re-establishing phone service, sourcing equipment, restoring data and all essentials needed to restore your organizations operational capability.
Whether your organization is big or small, whether you have centralized or decentralized operations, we can help. Contact our disaster recovery planning team to start the process.
make an appointment
Excellent IT company, real genius' at keeping us up and running with solving technical problems with our 3 servers and 40+ workstations now Job site engineers connect to their corporate data seamlessly. Always quick to respond to our needs in the office and with our engineers in the field and they solve problems intelligently.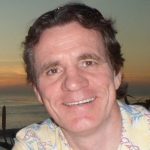 The highlight of our 2015 year was switching to Newport Computer Group! with 2 servers and a network that was always giving us a headache now everything runs like clock work! What a world of difference great service and a great team makes.