Microsoft 365 eMail
Email has evolved from a secondary form of communication to a mission critical communications tool that allows your employees to work with increased productivity. This greater reliance on e-mail has increased the amount of workload an employee is capable of handling and has raised the dependency on your email system.
Employees want a system that works efficiently and offers access to shared calendars, contacts, attachments, and email. They require this efficiency with a variety of devices regardless of where they are located.
As a company using email you are bombarded by issues such as SPAM, poor service, accidental deletions and new privacy laws, in addition to the possibility of unplanned natural disasters.
With your company depending on your email system, it's extremely important to keep your Exchange Server working efficiently, while ensuring that your employees and their communications partners are protected from viruses, spam, spyware and malware. Making sure that email is not abused and does not put your company in a position of liability is also an important issue to consider.
At Newport Computer Group we can help you face these and other issues regarding your email system.  Contact our Microsoft Exchange email experts for help with managing or developing your email solution.
make an appointment
Excellent IT company, real genius' at keeping us up and running with solving technical problems with our 3 servers and 40+ workstations now Job site engineers connect to their corporate data seamlessly. Always quick to respond to our needs in the office and with our engineers in the field and they solve problems intelligently.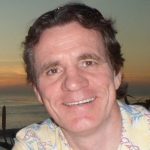 The highlight of our 2015 year was switching to Newport Computer Group! with 2 servers and a network that was always giving us a headache now everything runs like clock work! What a world of difference great service and a great team makes.